Devilish Casino
A devilish casino draws you uncontrollably inside. Standing hunched over a roulette wheel, a sinister Pit Fiend welcomes you.
"I'm giving you a fair chance as my game is deterministic based on the command word that triggers each spin. Let's see if you have what it takes to figure out which numbers to bet on..."
He then spins the wheel menacingly and flicks a white ball along the rail in the opposite direction counterclockwise.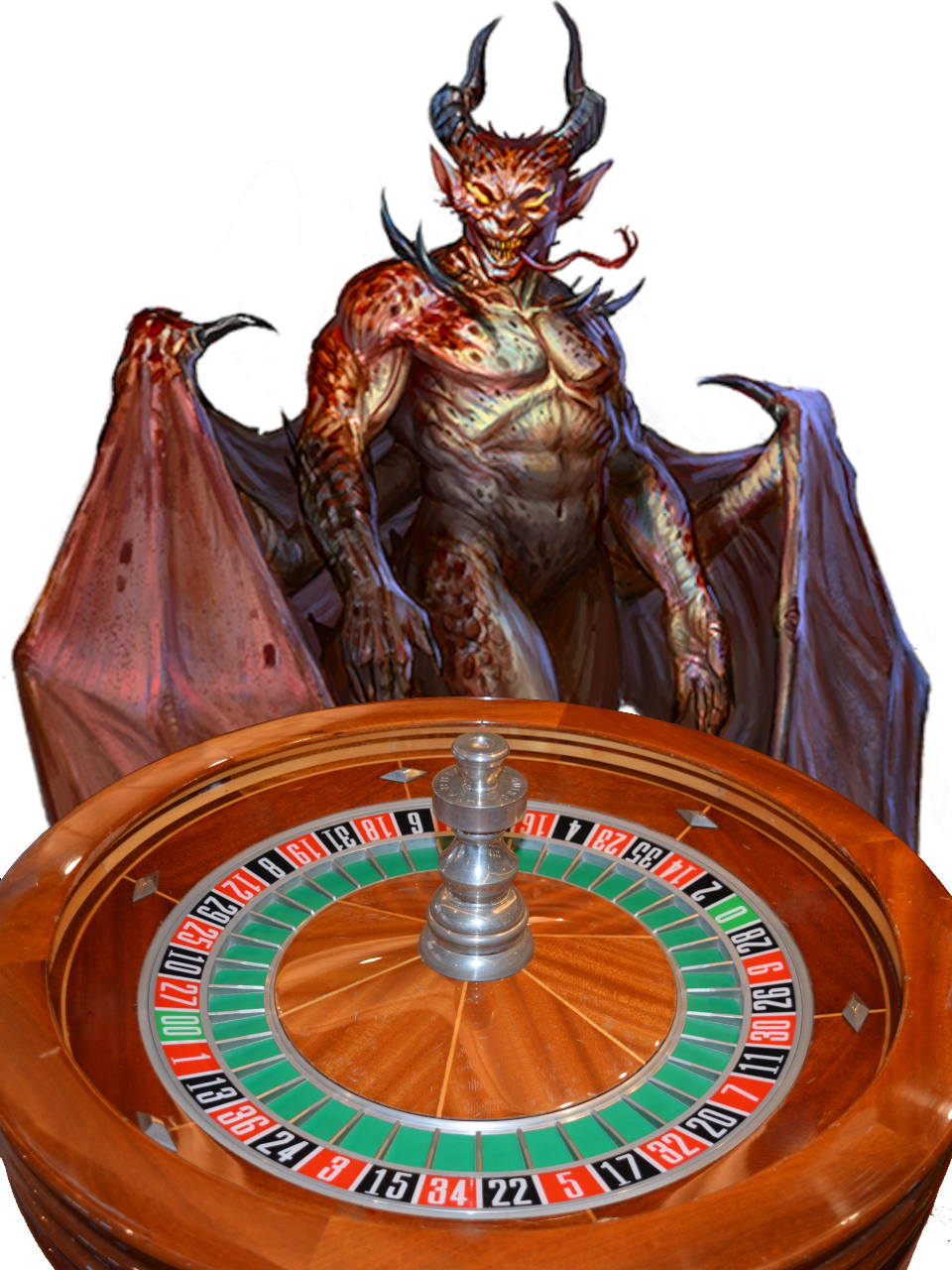 I'll let you do as many trial spins as you like before you guess the numbers to bet on from my command words below. Just enter a command word to see what number the ball starts from and what number it lands on after the spin. There are six diamonds on my wheel, and they may bounce and deflect the ball. But the position of each of the six diamonds is not important.

Here are my 13 command words:
HEMATOXYLINS
BANKRUPTCIES
CORNFLAKES
DRAUGHTSWOMEN
DERMATOGLYPHICS
SUBVOCALIZED
EQUALITY
DUPLICATORS
CONJUGATE
CUSTOMIZABLE
EXCLUSIONARY
OVERADJUSTING
FLOWCHARTING